JHB Vision Clinic – Laser Eye Surgery in Johannesburg
Advanced LASIK Eye Treatments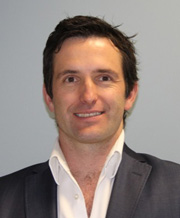 At JHB Vision Clinic, we understand every patient and every eye is unique. That's why we use only the most advanced equipment and techniques to provide the best in laser vision correction. We put our patients' needs first, and Dr. Guglielmetti will take careful consideration of your vision goals.
JHB Vision Clinic is the only eye hospital in Johannesburg with three different refractive laser machines, enabling Dr. Guglielmetti to care for each patient's individual and specific needs with the ability to treat a wider variety of patients including patients previously thought ineligible for laser vision correction. Dr. Guglielmetti only uses the latest laser eye surgery technology including the SCHWIND AMARIS 750S laser and the ZEISS refractive suite. With these lasers, Dr. Guglielmetti is able to perform:
WaveFront laser eye scans
Sought after for his expertise and specialised equipment, Dr. Guglielmetti is unmatched in laser vision corrective surgery.
Dr. Stef Guglielmetti is a fellowship-trained ophthalmic surgeon offering LASIK in South Africa. Thanks to many years of training with some of the best in the field, Dr. Guglielmetti is considered an authority in corneal, cataract and refractive surgery. He is one of the few eye surgeons to have completed two years of advanced specialization in cornea, cataract and refractive surgery in South Africa. He is active in ophthalmic research and has been published in numerous medical journals. He is also fluent in English, Afrikaans, and Italian. Dr. Guglielmetti and his staff work together to provide the best in vision correction and care to their patients.
As a leading laser eye surgeon, Dr. Guglielmetti has spent years perfecting his surgical talents. His specialties include LASIK, TransPRK/ASLA, and treating glaucoma patients. Dr. Guglielmetti is also a gifted cataracts surgeon and has been trained in the use of premium intraocular lenses (IOLs).