Eye Care Procedures In Johannesburg, South Africa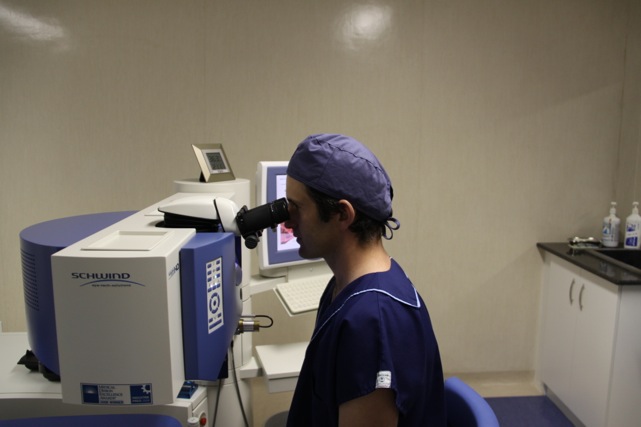 Our practice is able to offer a wide range of treatments in addition to LASIK, TransPRK/ASLA, and cataract surgery. His education and experience cover many areas of eye surgery and vision correction. As a top eye surgeon in South Africa, he is an expert in the corrective treatments for keratoconus, glaucoma, and dry eye. Our practice also uses the innovative lamellar corneal transplantation technique. Click on the links below to learn more about these advanced eye care procedures.
Our practice is dedicated to precise and efficient vision correction. He performs many of these surgeries with the SCHWIND AMARIS excimer laser that delivers quicker surgery and recovery times. This type of technology is only available in select vision centers and is one of the only in South Africa qualified to utilize it.
With his patients in mind, our doctors stay at the forefront of eye surgery and the treatment of various external eye conditions such as dry eye. They are constantly researching the newest technology and techniques to provide the best in vision correction.
More About JHB Vision Clinic
JHB Vision Clinic is one of South Africa's premier vision centers. This state-of-the-art facility houses some of South Africa's most advanced technology and is staffed by talented medical professionals. Regarded as a top laser eye surgeon, our practice offers a wide range of vision correction procedures. They work as a team to provide their patients with the best treatment possible. If you would like more information about physicians or procedures, please contact JHB Vision Clinic by phone or email. You can schedule a one-on-one consultation with our practice to begin your journey to better vision.