Presbyopia Treatment In Johannesburg, South Africa
Presbyopia is a condition in which the eye's lens is no longer able to properly focus on objects that are up close. As the eye ages, its lens loses elasticity and the muscles used to adjust the lens weaken. The lens then becomes unable to change shape as easily as when it was younger.
Most patients begin to notice these changes in their vision around 45 years old and can be diagnosed with presbyopia during a general eye exam. Since the main cause is aging, it generally affects everyone at some point in their lives.
Premium IOLs
Dr. Guglielmetti offers premium intraocular lenses (IOLs) such as multifocal lenses to correct presbyopia without the use of contacts or glasses. These are also often used as lens replacements for cataract surgery patients. With the Zeiss Trifocal premium intraocular lens, Dr. Guglielmetti can achieve True Living Vision for his patients after lens replacement.
Presbyond Laser Blended Vision
In addition to premium IOLs, Dr. Guglielmetti offers Presbyond Laser Blended Vision, which is an age-optimized treatment for age-related focus dysfunction. The surgery is performed using the Carl Zeiss Refractive Suite, which safely and efficiently corrects presbyopia as well as myopia (nearsightedness), hyperopia (farsightedness), and astigmatism. This revolutionary procedure was developed in conjunction with Carl Zeiss Meditec and can significantly reduce or even eliminate the need for reading spectacles. Presbyond Laser Blended Vision was developed in 2005 in London and has the longest track record in presbyopia laser vision correction. The JHB Vision Clinic is the only laser eye surgery clinic to offer laser blended vision to their patients in Johannesburg.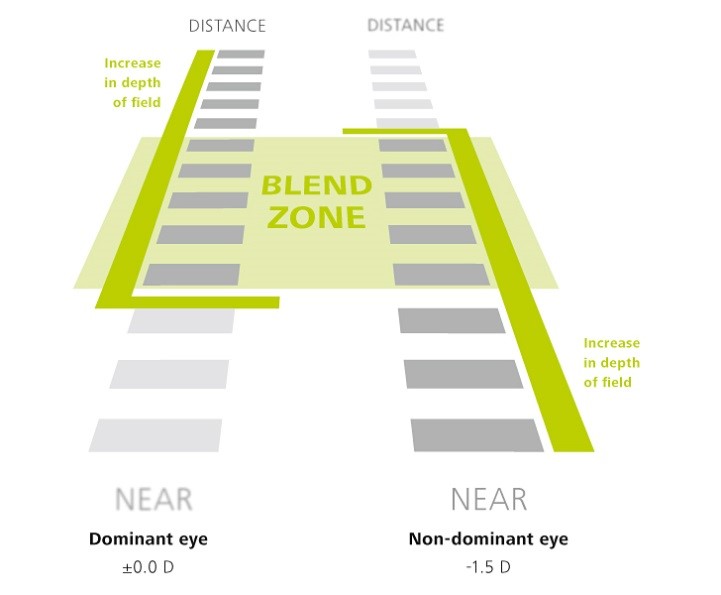 More About JHB Vision Clinic
JHB Vision Clinic is a renowned laser vision correction facility led by Dr. Stef Guglielmetti. Dr. Guglielmetti is a South Africa LASIK specialist patients trust to help them achieve clear vision. He provides a wide range of refractive procedures using the latest technology and a professional approach. To learn more, contact his practice today by calling his Northcliff office at 011-214-9075 or the West Rand Center at (010) 597-7888.