Dr. Stef Guglielmetti
Ophthalmic Surgeon In Johannesburg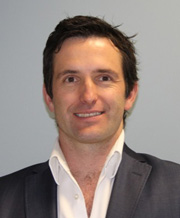 Dr Guglielmetti is regarded as one of the best laser eye surgeons in South Africa. His exceptional abilities and advanced surgical techniques stem from his extensive medical training and education, first at the University of Pretoria and continued at the University of Witwatersrand. Dr. Guglielmetti is one of the only laser eye surgeons in South Africa to have completed two years of advanced specialization in corneal and refractive surgery. He also offers PRK and TransPRK as treatment options for patients who do not qualify for traditional LASIK.
A highly respected eye surgeon, Dr. Guglielmetti has many years of training and experience. He is currently a consultant ophthalmologist at the University of Johannesburg Optometry Department in addition to running his private practice. He has received specialized ophthalmic training in areas such as cataract surgery, glaucoma, and corneal transplant surgery. He performs LASIK using the SCHWIND AMARIS 750S excimer laser, which is less invasive and can treat a wider range of patients. He also offers screenings for diabetic retinopathy and treatment of other conditions such as macular degeneration and dry eye.
Dr. Guglielmetti and his staff pride themselves on their patients' satisfaction. Every person seeking vision correction at his practice receives the utmost in patient care. He strives to stay on the leading edge of laser eye surgery and vision enhancement. Dr. Guglielmetti continues to participate in research aimed at furthering vision correction techniques and has made numerous medical presentations across South Africa and abroad.
Johannesburg patients looking for a skilled and trusted ophthalmologist can visit JHB Vision and schedule a face to face consultation with Dr. Guglielmetti to learn more about his expertise and advanced eye treatments. We are currently accepting new patients.
"Professional and skilled .Dr. Guglielmetti has built a great name by his high clinical standard and excellent results. Highly recommended"
– Willem P., Google Review